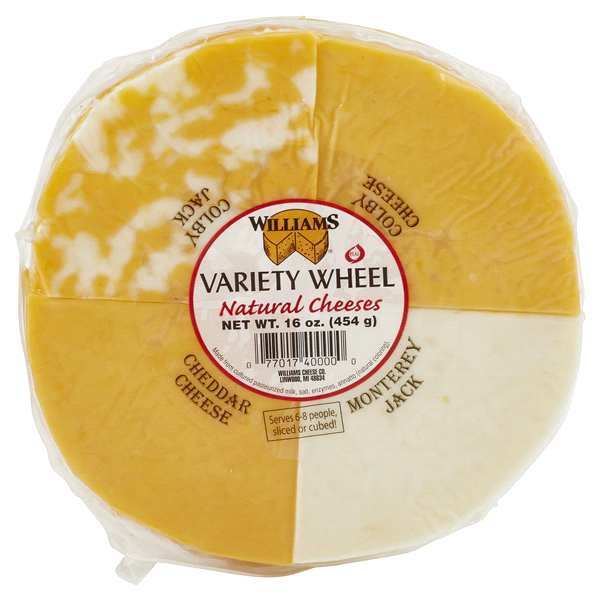 Variety is the Spice of Spring!

Spring is in the air, the flowers are starting to bloom, and Easter is right around the corner. As the temperatures rise, the urge to spend time outside only grows. April is the perfect month to start hosting patio parties and afternoon BBQ's to help usher in the beautiful Spring season. When it comes to crowd-pleasing snacks – William's Cheese has you covered.

A Cheese Wheel to Please the Choosiest

Party planning all boils down to the details – even the minuscule ones. Of course, there needs to be refreshments – but how many different drinks are necessary? There should be a main course – but what about the appetizers? Cheese always makes a great finger food – but with so many varieties, which is the best choice to satisfy even the pickiest guests?

Have no fear – the Variety Wheel is here!

This one pound wheel makes for an easy crowd-pleaser, all in one convenient, circular combo! Divided into four quarter slices, the Variety Wheel offers favorites such as Colby, Monterey Jack, Cheddar, and Colby Jack.

Who doesn't love deli fresh cheese at a springtime cookout? Kick off outdoor party season right, with some variety – courtesy of William's Cheese and you'll see why variety is the spice of spring.